UPDATE In a discussion with the City of Klawock road crew, who have been out today and will work on sanding the roads this evening & plan to be out early tomorrow morning and will hit bad spots as needed again. At this time, KCSD is planning to have school as normal tomorrow morning. The bus will run it's normal route in the morning. KCSDl re-evaluate early tomorrow morning and will send notices out ASAP if anything changes. If you are unable to get to school or to the school bus due to icy conditions, please stay home and be safe, and ontact the school. If you can not get through, send a text to (907)209-5724 Jim Holien or an email
ad@klawockschool.com
KCSD would like to thank the City of Klawock and their road crews for working on keeping our roads sanded and safe.

UPDATE In a discussion with the City of Klawock road crew, who have been out today and will work on sanding the roads this evening. Plan to be out early tomorrow morning and will hit bad spots as needed again tomorrow. At this time, KCSD is planning to have school as normal tomorrow morning. The bus will run it's normal route in the morning. KCSDl re-evaluate early tomorrow morning and will send notices out ASAP if anything changes. If you are unable to get to school or to the school bus due to icy conditions, please stay home and be safe, and ontact the school. If you can not get through, send a text to (907)209-5724 (Jim Holien) or an email to
ad@klawockschool.com
KCSD would like to thank the City of Klawock and their road crews for working on keeping our roads sanded and safe.

1/5/22 Klawock School has been notified by Public Health that we have 5 students that have tested positive for COVID. These cases are in elementary aged, middle school aged, and high school aged students. KCSD encourages parents to monitor their children for any symptoms and keep any students with symptoms home. If any parents are not comfortable sending their students to school due to these COVID cases, feel free to keep them home and contact the school to let us know. Our phone lines have not been working well this week so email if you can't get through. KCSD is monitoring these cases closely and if anything changes in our in-person status, we will communicate ASAP. Contact Jim Holien with any questions. Work: 907-755-2220, Cell: 907-209-5724 email:
jim.holien@klawockschool.com

Klawock Schools was notified today that an elementary student tested positive for COVID-19. Due to the universal masking policy, no other students will be considered "close contacts" at this time. Student is in the 2/3 classroom and the student hasn't been in school since Dec 13th. If your child has any symptoms, please keep them home and have them tested to be sure. Thank you all for helping keep our students and staff safe. We're thankful we can continue to have all our students here in person.

Volleyball in Klawock Saturday JV game at 4:00pm SENIOR NIGHT at 5:30pm And Varsity game tomorrow vs Craig!

Spirit Week Next Week! Monday - Wear your PJ's Tuesday - Retro Day (Flashback to 60's, 70's etc.) Wednesday - America Day - Red White and Blue Thursday - Sports Day - wear your favorite sports gear Friday - Red White and Black Day - Show Your Chieftain Pride!

Picture Retakes Scheduled: Wednesday November 17th. Community Pictures will be in the evening 5:00-7:00PM

Klawock School is having the first GAME NIGHT of the school year. This is for 6th grade to 12th grade students. When: Friday Nov 5th 4 PM to 7 PM. Students will be expected to do a little homework, play some games, and eat some pizza.

NO SCHOOL MONDAY November 1st, 2021 due to teacher inservice. See our Chieftains on Tuesday, November 2nd!

Good evening. This is a quick notice to let our parents and community know we are aware that we had a positive COVID-19 case identified in our school today. We are increasing our cleaning and disinfecting throughout the school as a precaution, although the student has not been in the building this week. At this time, because of the universal masking policy, other students are not considered to be close contacts and they can attend school tomorrow. We encourage everyone to monitor students and if there are any signs of sickness or symptoms, please keep them home. Please contact Jim Holien at the school if you have questions or concerns. Thank you.

Due to teacher in-service: there is NO SCHOOL tomorrow Friday, October 15th, 2021

There IS school today, Monday October 11th, 2021. We can not wait to see our Chieftains this morning.

Congratulations Chieftain High School Cross Country! State Qualifiers this weekend in Ketchikan are: Marley Kness - 9th place Boys Division. Kenai Holien - 6th place, Lexi Johnson 8th place, Kyla Jones 9th place Girls Division with these top three finishers our Chieftain Ladies team is 2nd in our division and headed to the state championships October 9, 2021! Congratulations!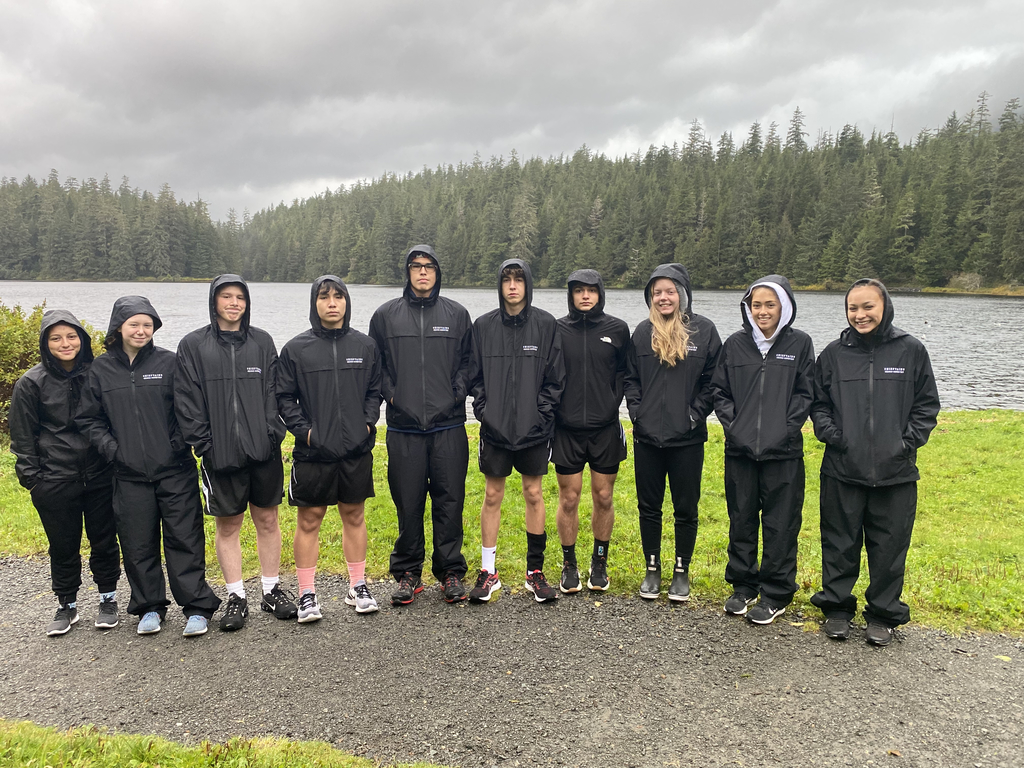 Greetings from Klawock School. We wanted to update our parents and community that Klawock School will continue to follow our universal masking policy. All students, staff, and visitors into the buildings will be required to wear masks. We will continuously monitor and evaluate this, but the plan will be to continue with this policy until further notice. This policy will result in our students being in school this year. Klawock School would like to thank our students, parents, and community for your understanding and support this year. Following protocols during these times is certainly no fun, but it's what we must do to keep our students in school this year. We appreciate the support and cooperation we've received as we work through our mitigation plans in attempt to keep everyone safe and attending school in person. Thank you!

Picture day 8:00am, Monday, September 20th Visit
https://www.akcampusphoto.com
to place your order online. For packets that did not make it home, there are some outside the main office.

Check out the Virtual Back to School Night link that will be posted at 5:00pm 9/14/2021 in the News Feed! We look forward to when we can all gather again!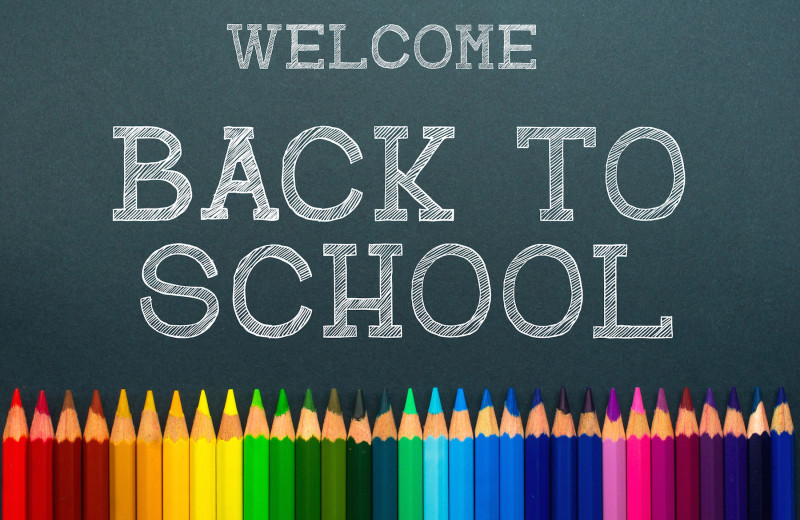 You can find contact info at our klawockschool.com website. Thank you all for helping keep our school and students safe.

We will continue to do what we can to ensure students can receive an in person education. We will put out a virtual presentation so you can connect to staff digitally. As always, feel free to contact any staff members at school if you ever have questions or need help with school related issues.

Greetings, an update to inform KSCD parents and community members that our annual Back To School Night scheduled for Sept 14th will be held VIRTUALLY this year. COVID cases continue to pop up on the island and in our communities out of caution, we will not meet in-person for Back To School Night.

KCSD classes will start on Wednesday Sept 1st in GREEN. Meaning we will have all students in school the entire school day. MASK POLICY CHANGE: KCSD will require K-12 masking to start the school year. All students and staff will be required to wear masks in the school building, a change from the existing policy. Revision based on CDC and Public Health guidelines for schools. Data suggests using proper mitigation practices (masks included) can greatly reduce the spread of COVID in a classroom setting. Additionally, the existing protocol for "Close Contacts" states that if universal masking is in place, students in a classroom will not be considered close contacts if someone were COVID positive in the classroom. If there is not universal masking done in the classroom, then the entire classroom would be considered "Close Contacts" and would have to quarantine as so. This could force entire classrooms out of school for weeks so universal masking will keep our students in school more. If any parents are not comfortable sending their students to school with required masking, we will continue to offer materials and instruction to them as best we can virtually/remotely. KCSD will revisit this K-12 Mandated Mask Policy again by Sept 17th. We are hopeful we can remove this mandate at some point, but we want to do everything we can to keep our students in school and learning.