Klawock School Announcement Klawock School received news today of some new cases of COVID on Prince of Wales. Out of an abundance of caution for our students and staff, there is NO SCHOOL tomorrow (Wednesday April 21st). We have limited information at this time and we're hopeful we get more details by tomorrow so we can make a more informed decision on how to proceed. KSCD will send out information to students and parents by 3 PM tomorrow on how we'll have school the rest of the week (Green, Yellow, or Red). To summarize, school is cancelled for tomorrow, Wednesday March 21st and we'll communicate how we'll proceed by 3 PM tomorrow.

Updated High School Chieftain Basketball Schedule Please click on the link for the PDF
https://5il.co/pb8o

Klawock School Update 12-31-20 Happy New Year from Klawock School! 2020 was a year we will not soon forget, but we're confident that 2021 is going to be a great year. The KCSD Smart Start Plan has been updated. The plan is now using a 10-day window (instead of 14 days) when looking at positive cases. School will operate in GREEN (low-risk) when there are 0 to 8 cases on POW island. YELLOW (intermediate-risk) when there are 9 to 15 cases. RED (high-risk) when there are 16 or more cases. Additionally, if "community spread" cases total 4 or more, that could lead to moving into RED until those "community spread" cases drop under 4 again. School resumes on Monday January 4th. We are currently in the GREEN risk zone and unless this changes over the weekend, we're planning to start GREEN next Monday. Have a Happy and Safe New Years!

Changes to KCSD Smart Start Plan This is a notice to inform our parents and community members of a possible change to our existing KCSD Smart Start Plan Please feel free to contact Jim Holien if you have any questions or concerns. Click on the link for the proposed change.
https://forms.gle/pQZ9snW1PW7ix4QX6

Helpful hints for distance delivery education. Please click on the link for the document.
https://5il.co/nu7i

Klawock School Update Due to an increase of COVID cases on POW, Klawock School will be in High Risk (RED) status through December 18th. Holiday break is Dec 21st to Jan 3rd. School will resume Monday Jan 4th. We are hopeful we'll be able to have our students in the building at that time. We will post updates if and when anything changes. Stay Safe!

Hello all, here is your child's Zoom meeting schedule for the next 2 weeks. Their invitations will go to their email address.
https://5il.co/no2k

12/4/20 3:45 PM ATTENTION: MS / HS STUDENTS GATHER MATERIALS & LAPTOP We are aware that some students need to come to the school to get their materials and their laptop. There will be a table set up in the HS Commons with staff members waiting to distribute materials. Please do not come in large groups. We ask that you stop by the school according to the schedule below on: Monday, December 7th AM Group: 1:30 – 2:30 PM PM Group 2:35 - 3:30 PM If you are not able to come during the scheduled time, please give the school office a call and schedule an appointment

Parent/Guardians of Klawock City School District, we are conducting a survey to gather information for our RED distance delivery education. Please click on the link to fill it out at your earliest convenience. Thank you for your time & have a great weekend
https://forms.gle/3gpZczRuwSGdHzoi7

Klawock School COVID Update Dec 4th, 1 PM Due to two additional COVID cases on POW today, Klawock School will be moving to High-Risk (RED) Level on Monday Dec 7th. Students will receive instruction remotely and work from home next week. Materials and assignments will be given out / distributed on Monday, instruction will begin Tuesday Dec 8th. KCSD will be RED all of next week (through Dec 11th), and will monitor COVID cases and notify parents of risk level for the last week before Holiday Break. We are hopeful the COVID cases will decline and we're able to get students back in our building quickly.

Klawock School COVID Update Good afternoon. Klawock School will continue in YELLOW tomorrow (Friday Dec 4th). As of 3:30 PM today (Thursday), there are no new cases on POW today. If there are any changes to this, I will notify the community ASAP.

Klawock School Update As you likely know, we have had an increase in COVID cases on Prince of Wales these past couple weeks. KCSD is monitoring these cases closely and working with Public Health to determine how to proceed with school during these changing times. There is COVID Advisory Meeting scheduled for this afternoon to discuss this situation and how KCSD will proceed with school. At the time of this notice, we have 8 cases (over 14-day period). The KCSD Smart Start Plan states when the 14-day case count reaches 8 or more, it's suggested the school move into the High Risk (RED) category which means students will move to distance learning. The committee will review available information today and when a decision has been made, we will communicate that out ASAP. We have been fortunate so far this school year as we've been able to have kids in our building every day so far. Everybody wants our students to be at school, but student and community safety is a priority when making these difficult decisions. Please stay safe during these unprecedented and stressful times.

Good Afternoon from Klawock School. This notice is to communicate Klawock School's Plans for school after receiving the news of two more positive COVID tests. Klawock School will continue in YELLOW as planned. The KCSD Covid Advisory Committee met this afternoon to discuss the new cases and feels the plans and protocols in place under YELLOW along with the nature of the case and the low risk to the school environment allow us to continue in YELLOW. We will continue to do our best to keep students safely in school as much as we possibly can. Please continue to take precautions and practice positive personal health strategies to reduce the spread of COVID. Have a good evening and stay safe!

Here are start and end times for the Yellow schedule starting tomorrow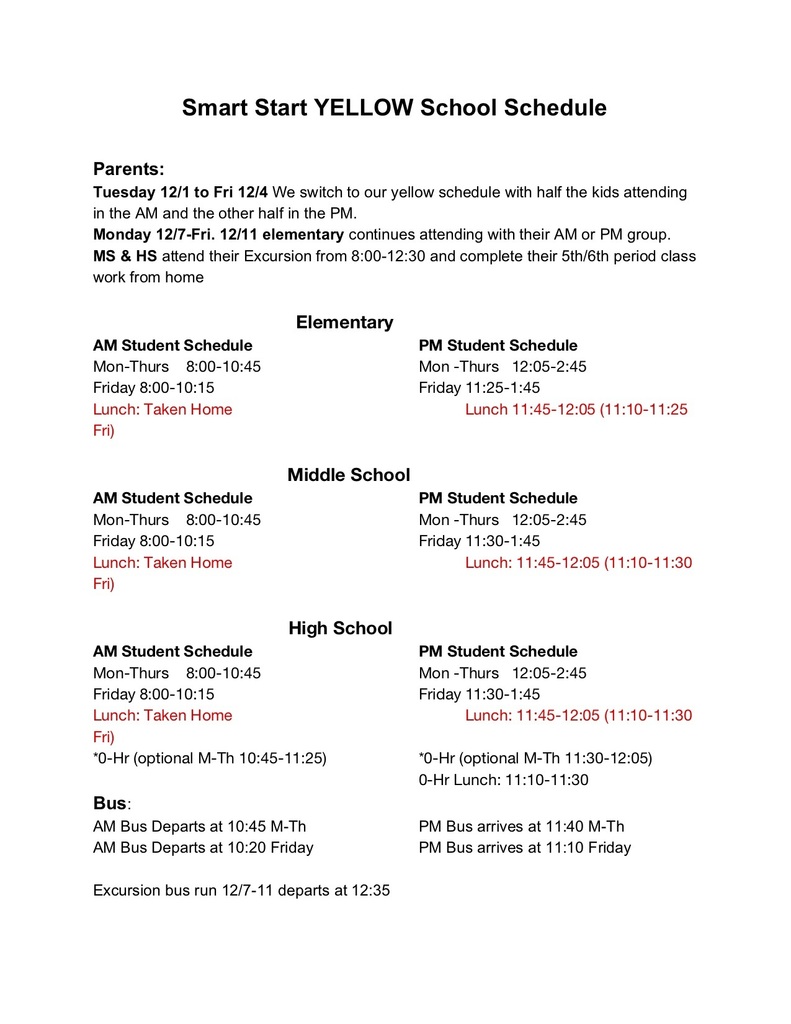 Klawock School COVID Announcement There will be NO SCHOOL on Monday November 30th. School will resume on Tuesday December 1st in YELLOW. More information will be released on Monday Nov. 30th from the school. The Klawock School Smart Start Plan states that when the active cases (over the past 14 days) reaches 4 to 7, the school will operate in the YELLOW risk level. As of today, there are 6 cases on POW in this time period.

Thanksgiving Break NEXT WEEK: Weds-Thurs-Fri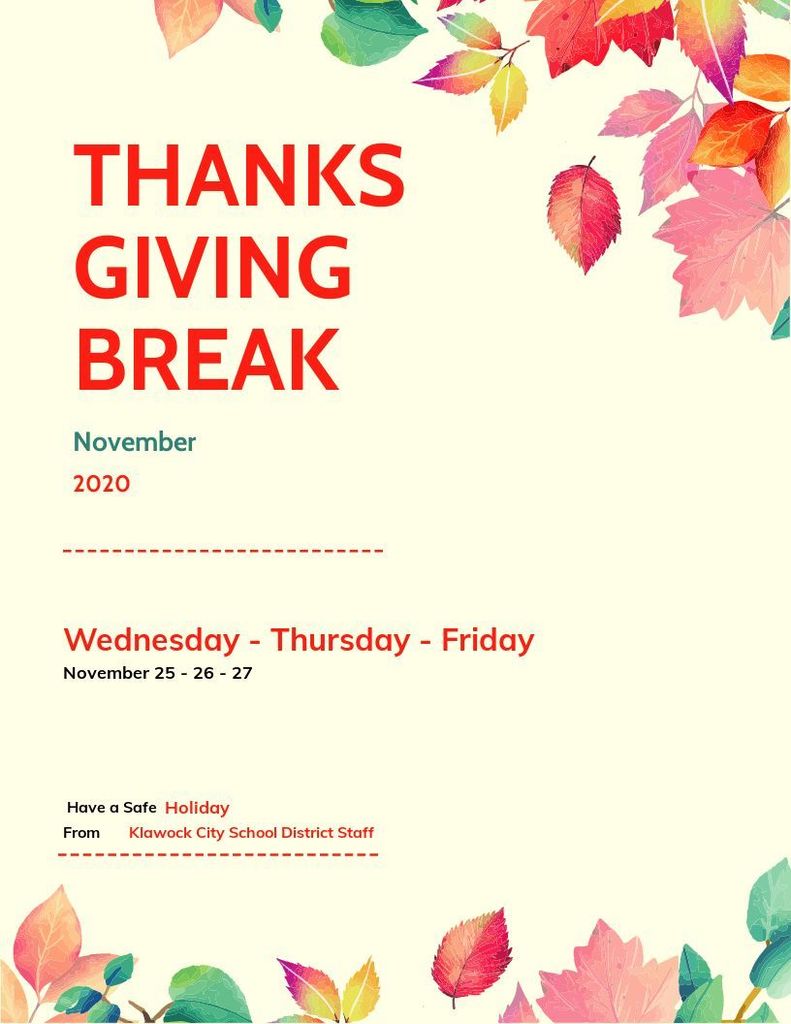 Volleyball update: See flyers for information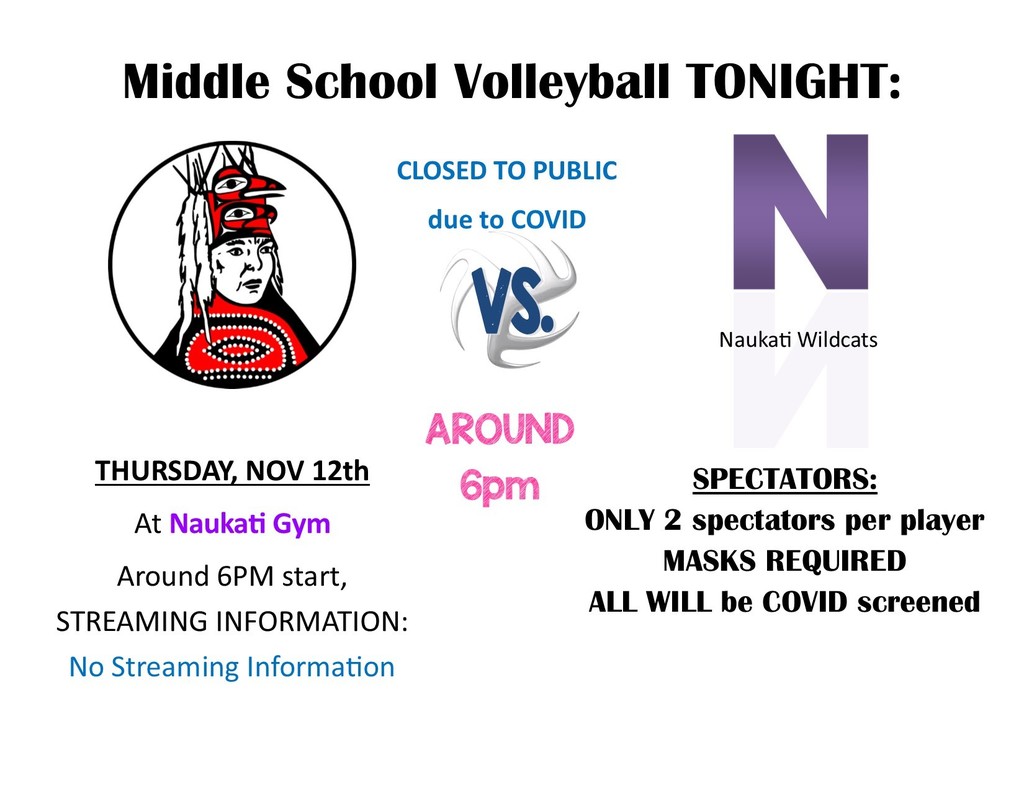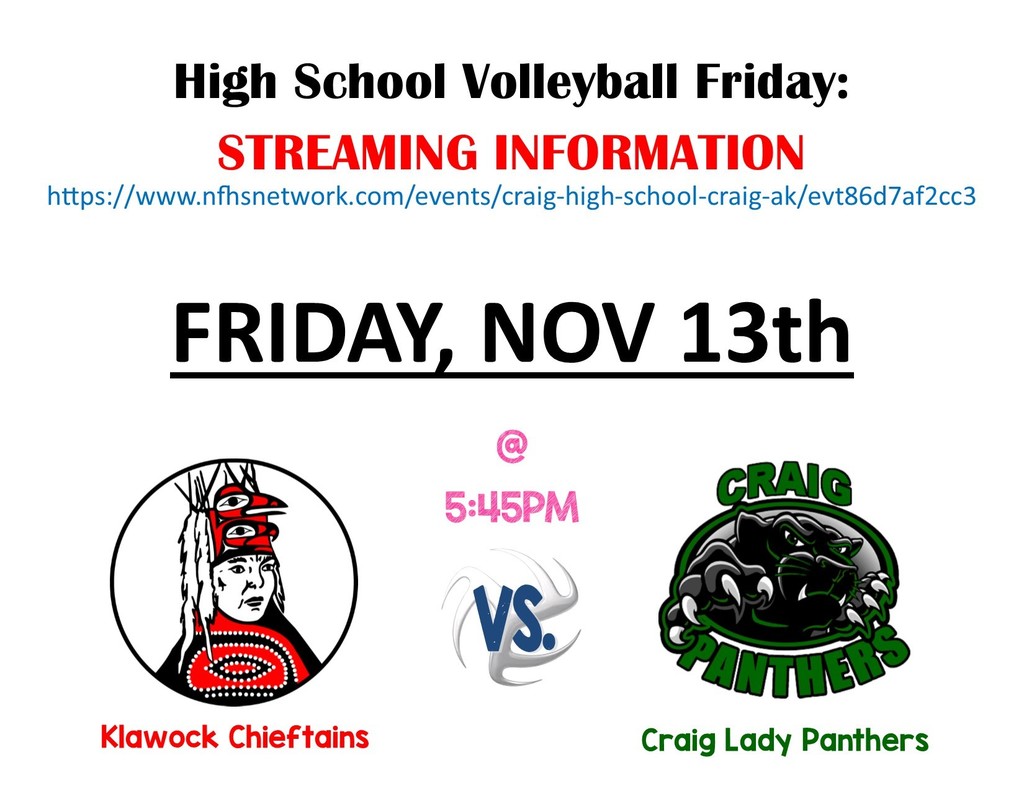 Middle School Science Class Debate - Should we use pesticides?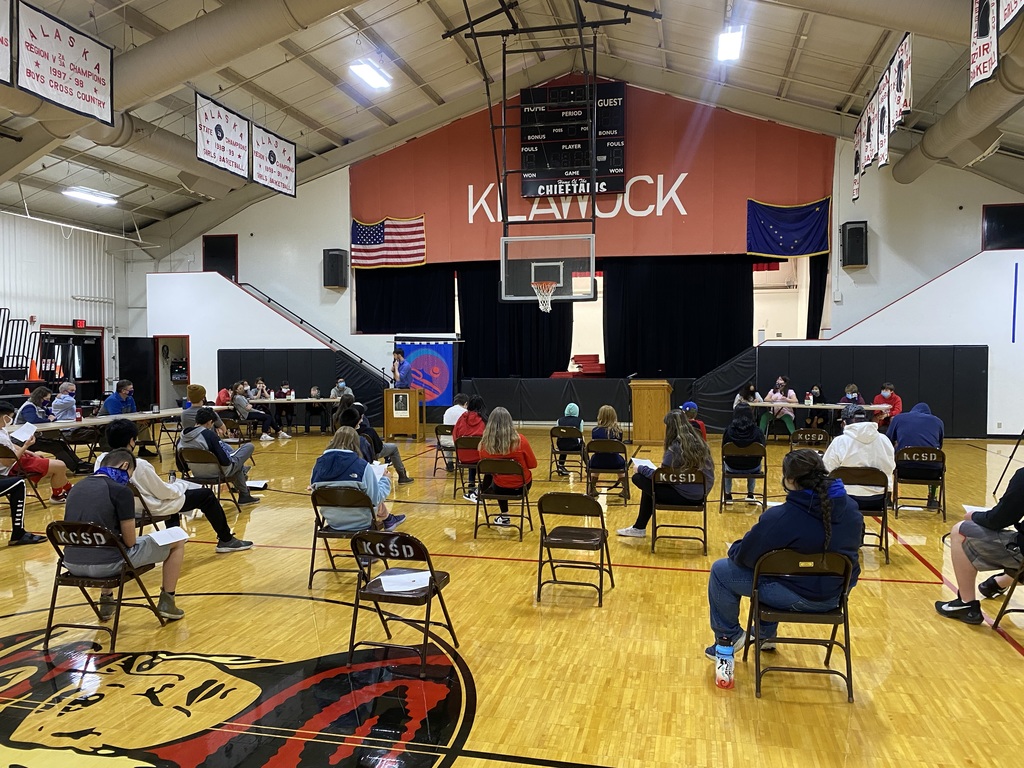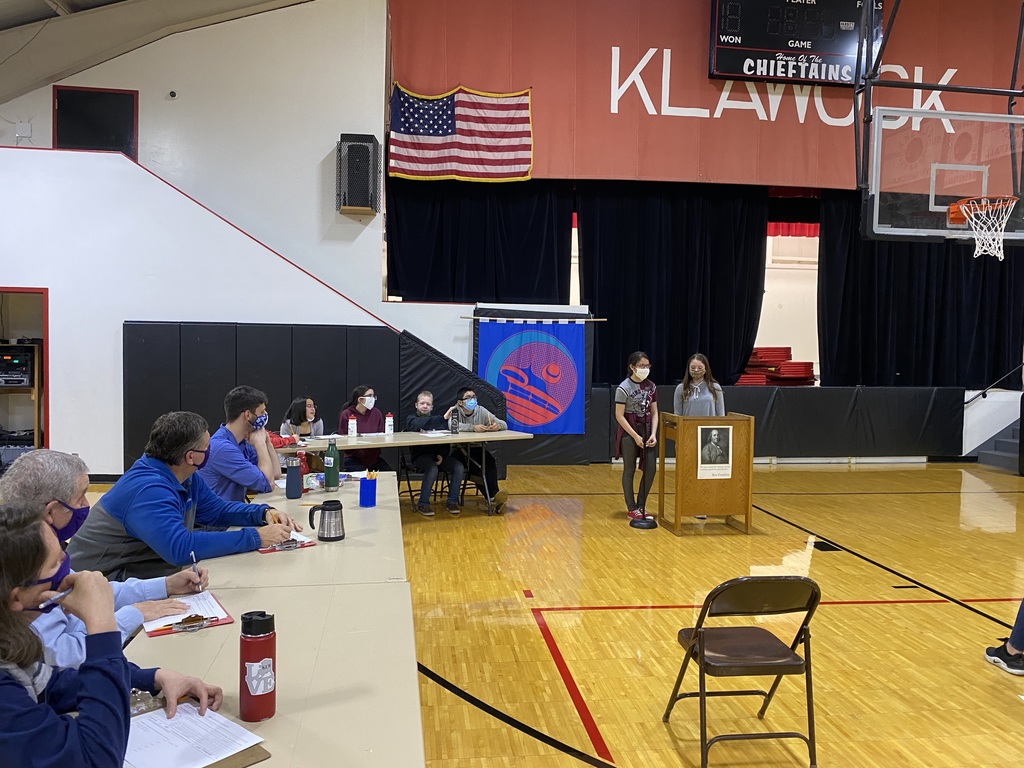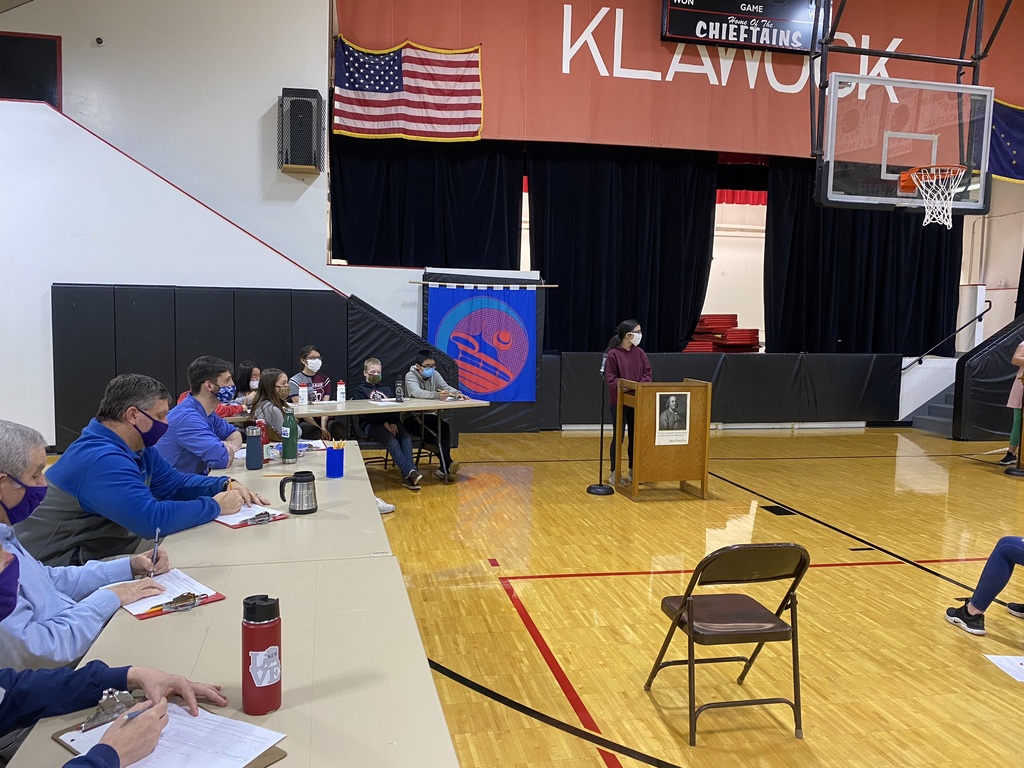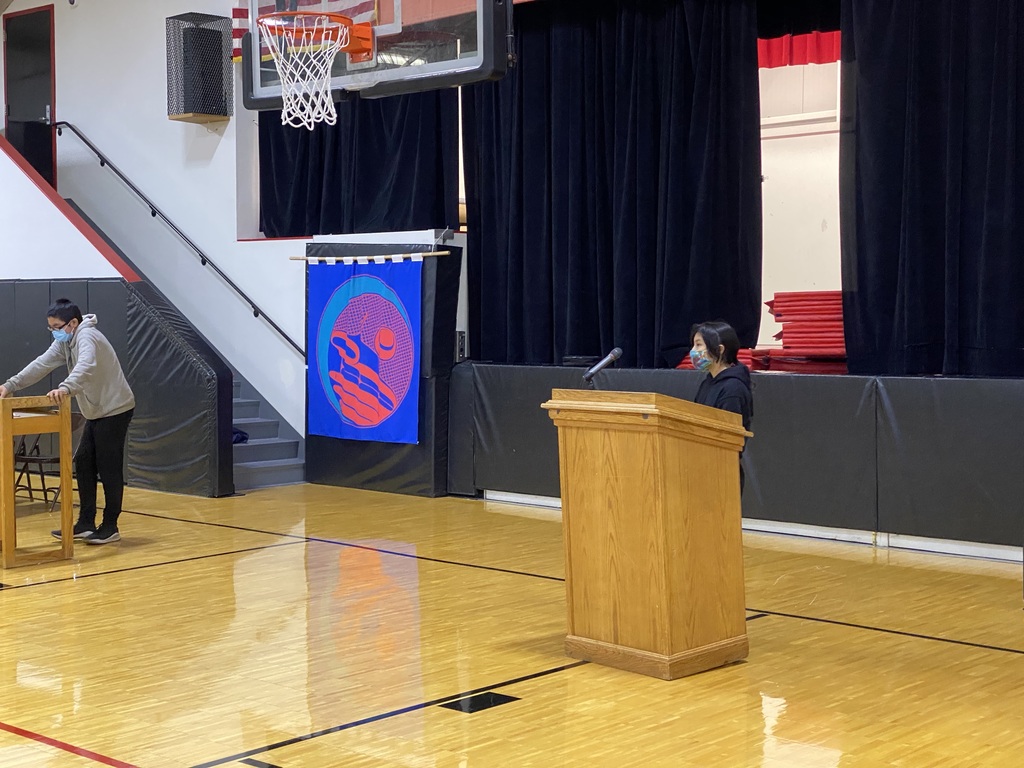 MS/HS Gamers Wanted: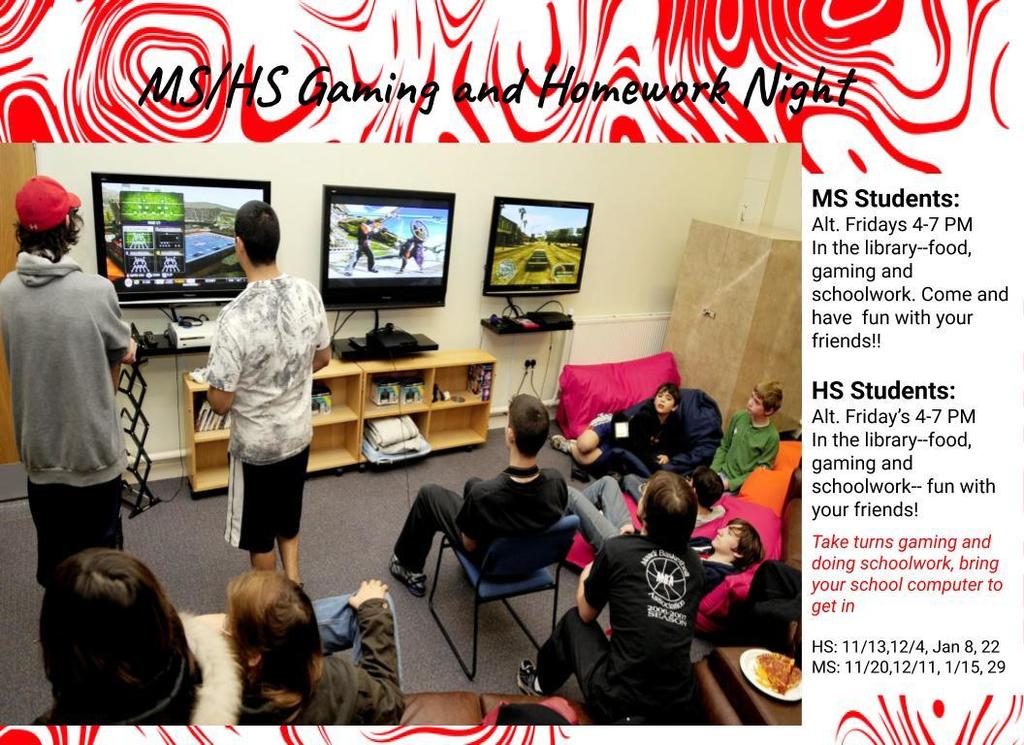 So proud of our October Student of the Month for elementary, MS and HS!